Atlanta, Illinois is proud to provide multiple Harvest Host RV locations! 
Location: Route 66 Exhibit
This is a section of original Route 66 pavement on the north side of Atlanta, Illinois.
Drive to the end of this roadway and park your RV on Route 66!
865 SW Arch Street, Atlanta, Illinois
Location: Historic Elevator Museum
The historic J.H. Hawes Grain Elevator Museum is one of a few all-wooden grain elevators in America — and it still runs!
You can stay next to this unique piece of American farming history.
203 SW 2nd Street, Atlanta, Illinois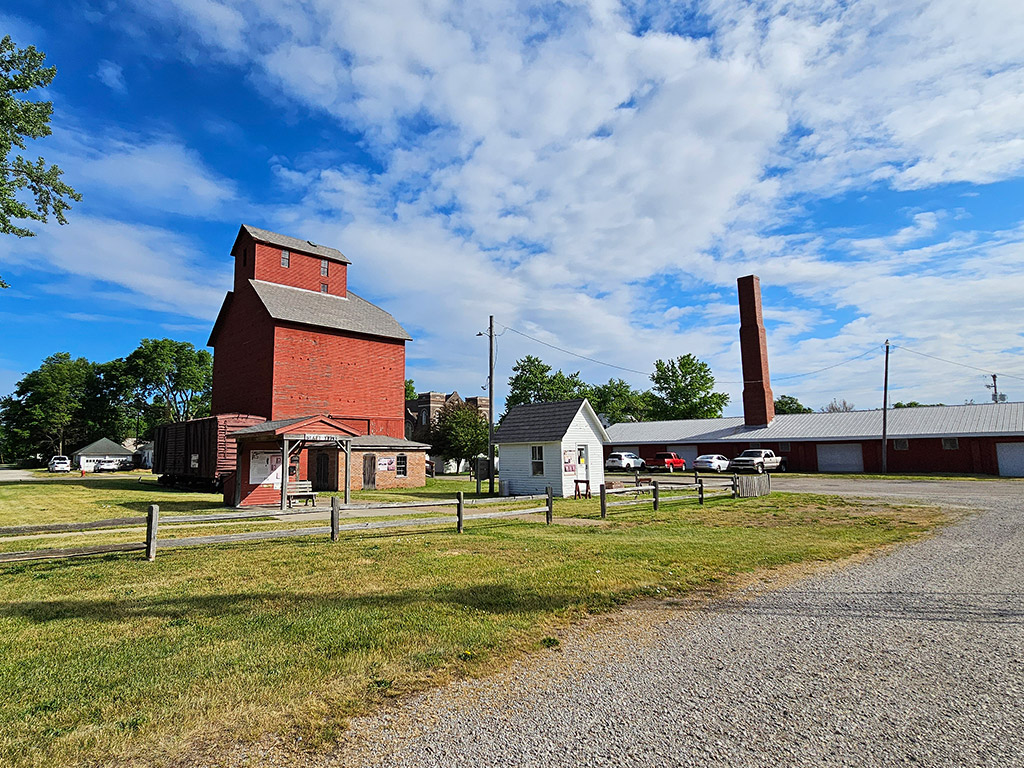 Location: Historic Library
Park next to Illinois' only 8-sided public library!
This beautiful limestone building was constructed in 1908 and is restored to its original condition. It is listed on the National Register of Historic Places.
100 SE Race Street, Atlanta, Illinois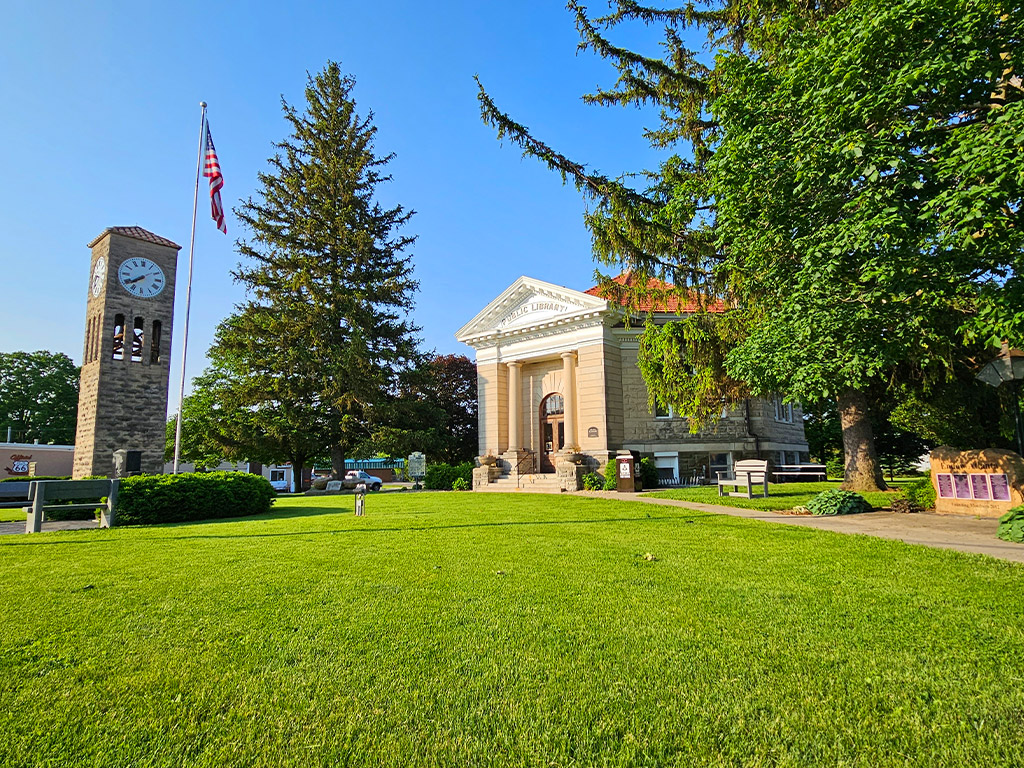 What Our Guests Are Saying!
If you want to stay on true American history, this is the spot for you.... you get to stay on the mother road, main street of America in a great small mid west town.
Thomas W
Harvest Host Traveler
We thoroughly enjoyed our stay in Atlanta! Tourism Director, Scott, went out of his way to insure we were enjoying this little town. Laura gave us a tour of the old grain [elevator]. We ate at Cubby's and were quite pleased.
Corinne S
Harvest Host Traveler
Everyone we met was friendly & welcoming. Americana at its best!
Terry M
Harvest Host Traveler
We enjoyed our stay and the ease of walking around town to sight see. Our host [Scott McCoy] responded promptly to our request and very kind and accommodating.
Dean T
Harvest Host Traveler
Thanks for a great stay again. And we LOVE Chubby's!
Dennis W
Harvest Host Traveler
We had great communication with Scott even though we did not meet him. We walked around town to and from Chubby's (great special of the day, burger and fries for $7). Thank you for a fun overnight in Atlanta.
Janice S
Harvest Host Traveler
We hope you enjoyed your experience here in Atlanta, Illinois!
If you'd like to contribute to Atlanta Illinois Tourism and our continued growth, you can use the PayPal button below. Thank you!